Just a few days ago, the celebration of the Entroido (Carnival) in Ribeira Sacra began. Jokes and pranks all day during the Domingo Lambedoiro (each day of Carnival has a different name in Galician), in the small village of Santiago de Arriba (Chantada).
Together with other traditional carnivals of Galicia, we could see something unusual: the "Entroido Ribeirao" and the "Oso de Salcedo" (Bear of Salcedo), both in the same place . All was taking place in a festive mood where no one gets away from the sarcasm and mischiefs. As we also say, it´s time to Entroido!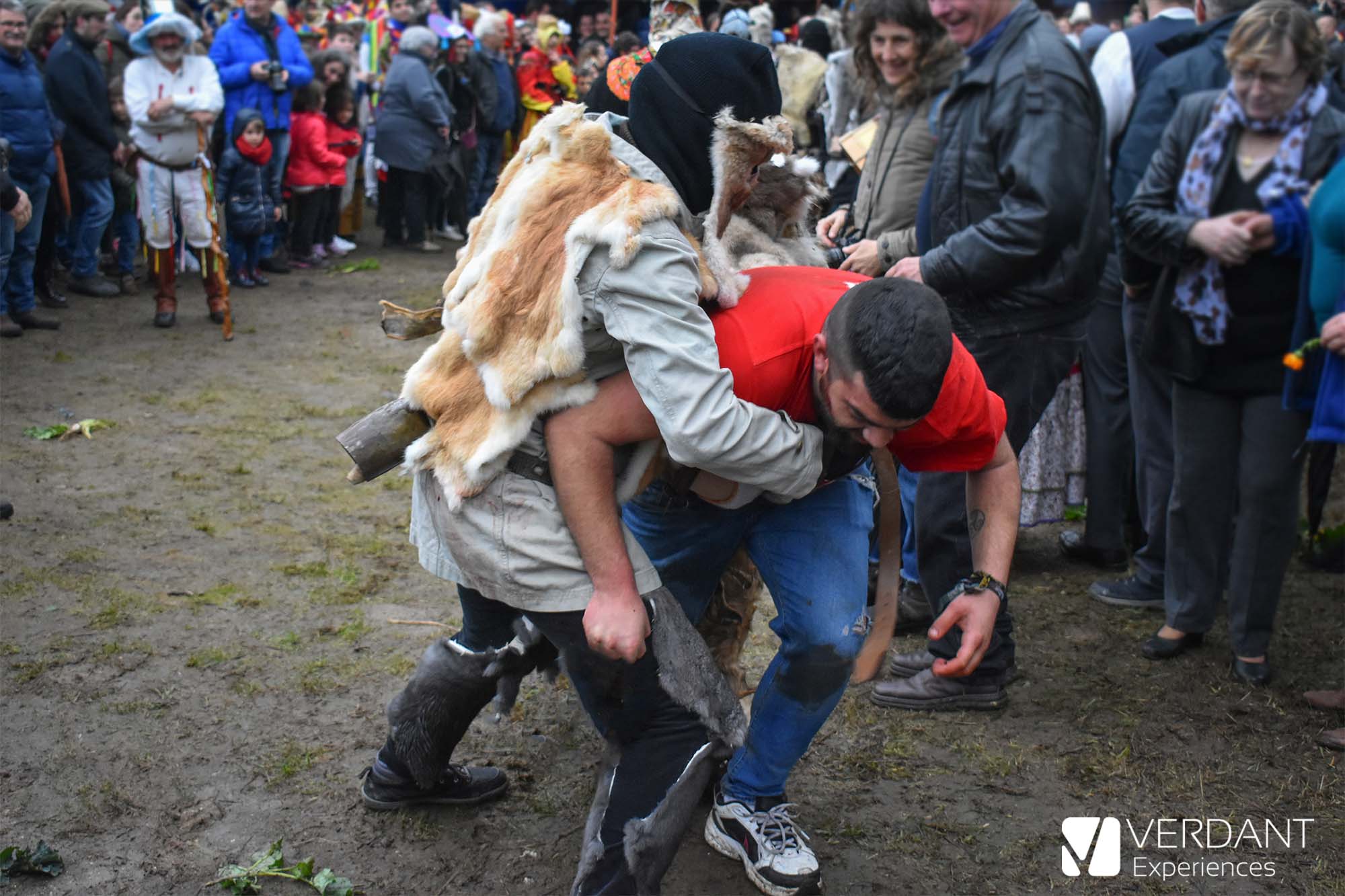 Throughout the Ribeira Sacra there are numerous villages that celebrate the Entroido (Carnival), but, without a doubt, the Ribeirao and the Oso de Salcedo have the distinction of the Ribeira Sacra's carnivals par excellence. Their authenticity and antiquity precede them. Here are some curiosities of this two carnivals...

The "Entroido Ribeirao" is the most colorful of both and the one with the most characters too. The first ones are the volantes (in the next image), who dance to the sound of the bells in their belt, making fun of the feudal lords. That big hat is called pucho and can weigh up to 15 kg!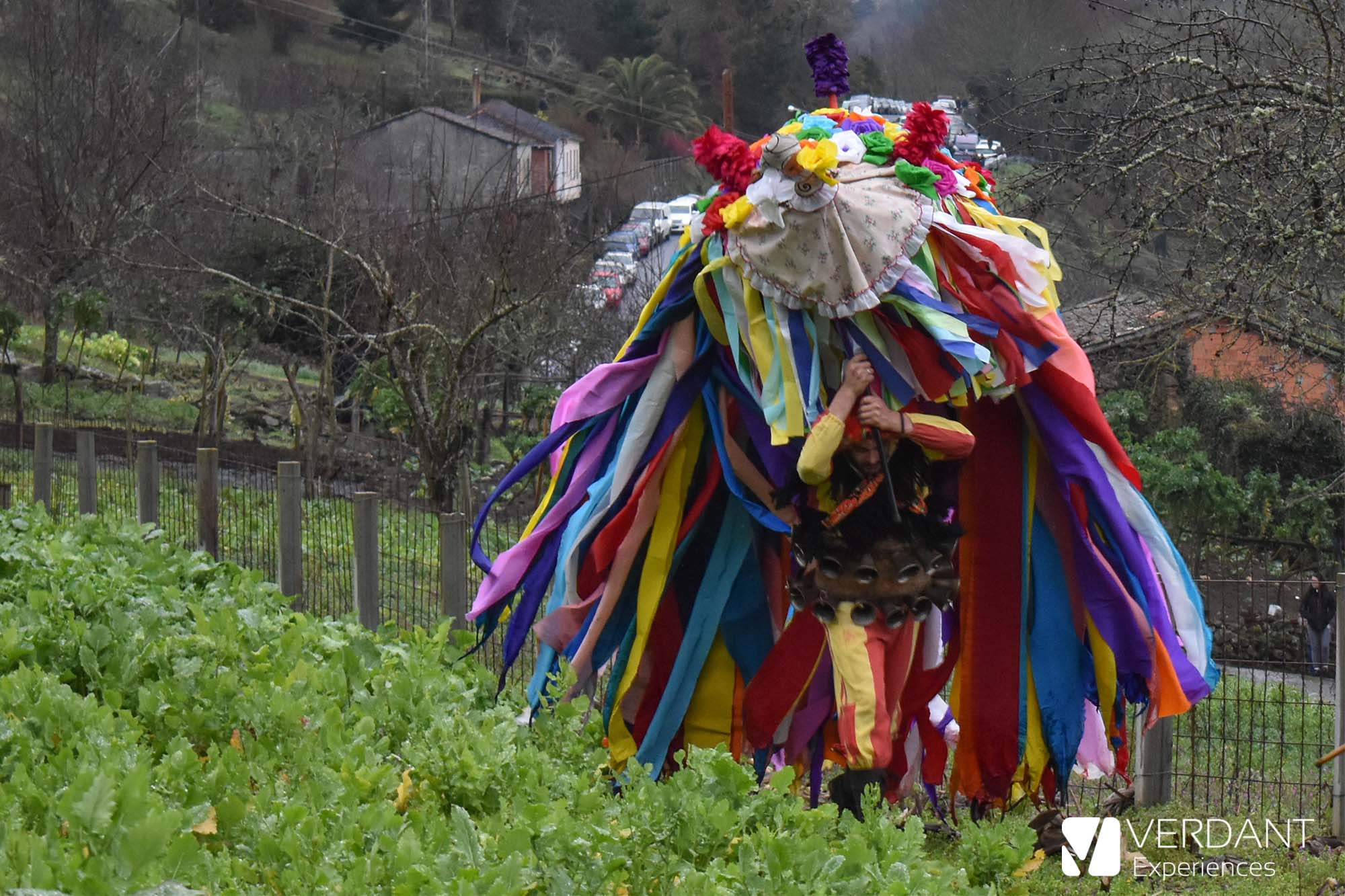 The volante is always preceded by the maragato or peliqueiro, the person in charge of announcing its arrival. But beware, because everyone who bothers at the wheel or gets in their way will be punished. And finally, the mecos, who perform various theater functions (improvised) representing trades or scenes of everyday life in satire mode.
The characters can be seen up to four times throughout the year, from Domingo Lambedoiro (2 weeks before Carnival) to the great day, on martes de carnaval.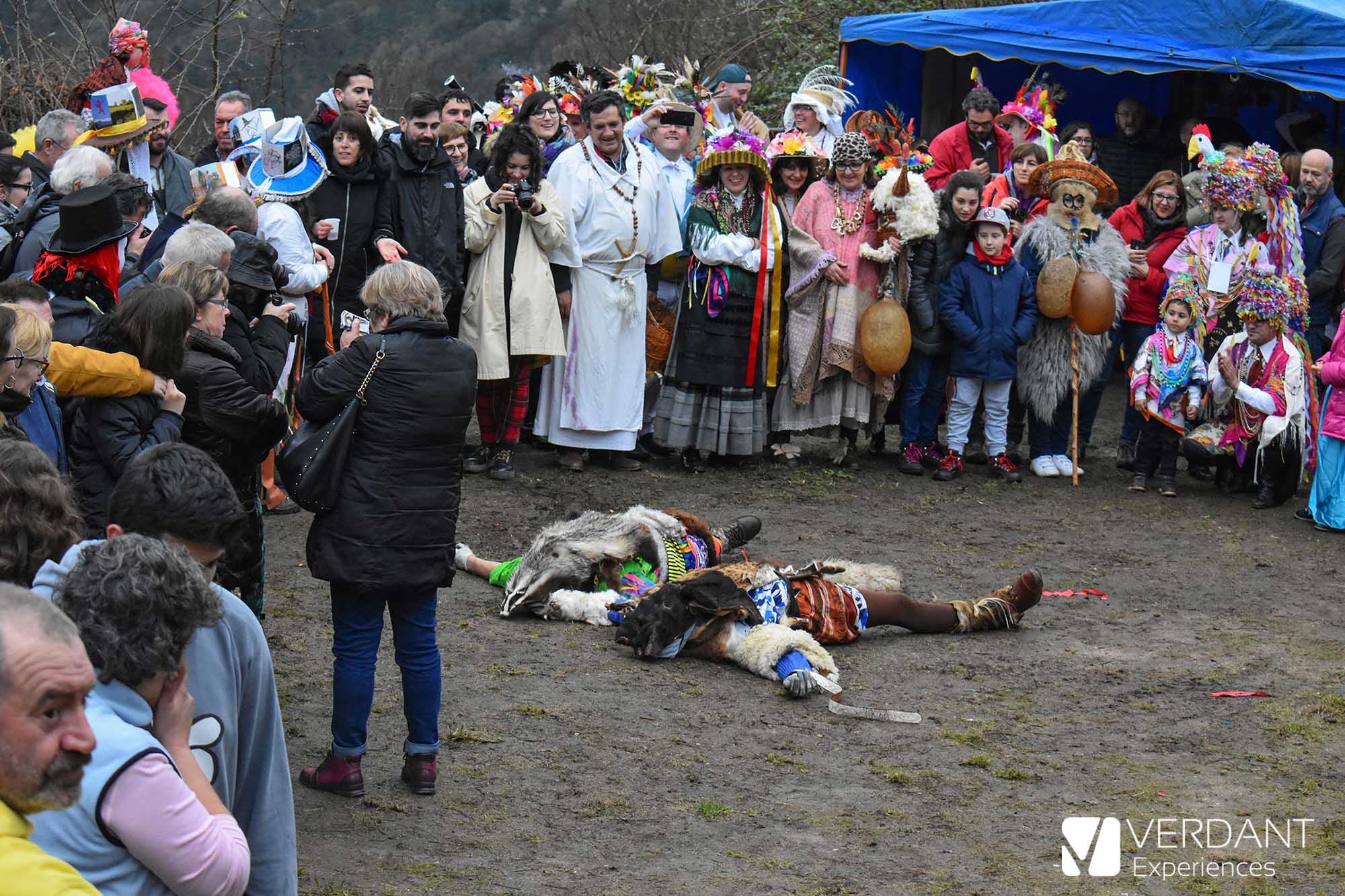 On the other hand, the "Oso de Salcedo" is the most shy of them, because we can only see it once, on lunes de Carnaval, in the small village of Salcedo (A Pobra do Brollón). It is considered one of the most ancestral carnivals in Galicia.
As we said, the Oso de Salcedo appears punctually every lunes de carnaval; it comes "out of hibernation" and, with his servants, goes hunting for curious and neighbors to smear them completely with soot. A whole show! Traditionally, the bear only painted women (symbolizing fertility), but nowadays no spectator is safe ...
His appearance is preceded by numerous celebrations during the previous days; since the appearance of the madamas and danzantes, characters that also ridiculed the feudal lords, or the representation of plays by the locals..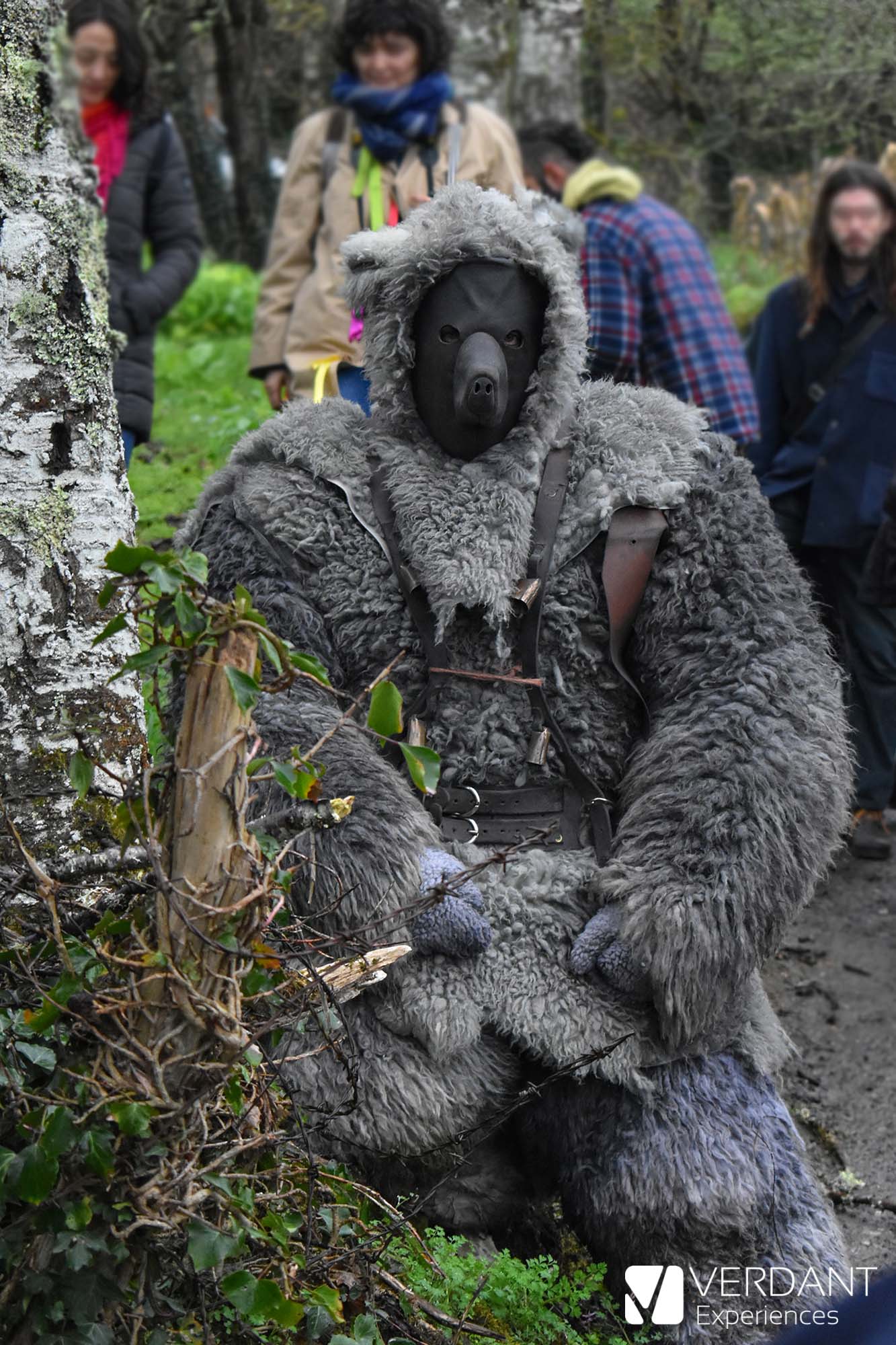 Would you like to discover these peculiar carnivals? Well, you just have to contact us through the contact form; We will plan a fun day with them.
You can also check other carnivals in Galicia here.