The Cabezoás Viewpoint is one of the most photographed viewpoints in Ribeira Sacra and, also, one of the highest in the Sil Canyon. It is located in the municipality of Parada de Sil.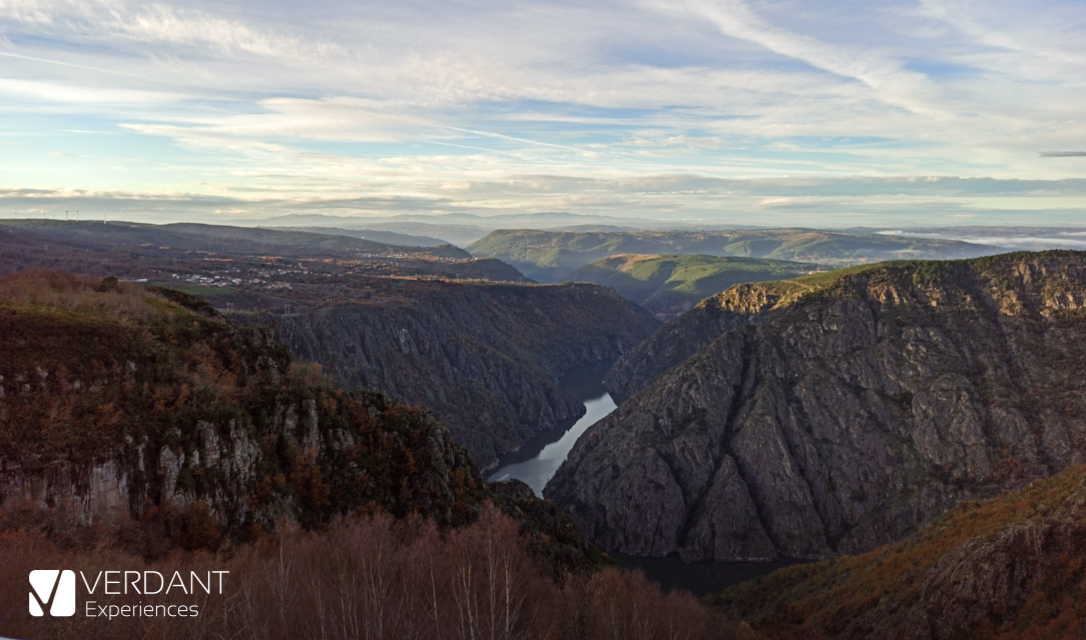 The way to arrive to this viewpoint seems really taken out of a fairy tale. From Luintra (Nogueira de Ramuín) or from the centre of Parada de Sil, we will drive through gorgeous winding roads completely surrounded by dense forests of oak and chestnut trees, where the landscape seems to be frozen in time.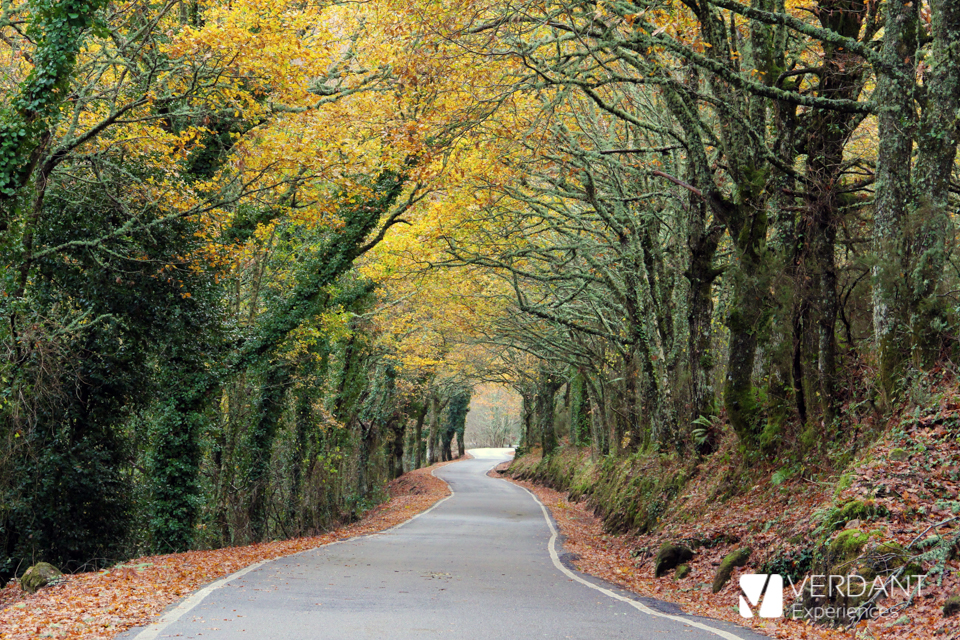 And, while we admire that beauty, and almost without realizing it, the vegetation clears out just before we arrive to the viewpoint putting at our feet that impressive natural formation, the Sil river Canyon.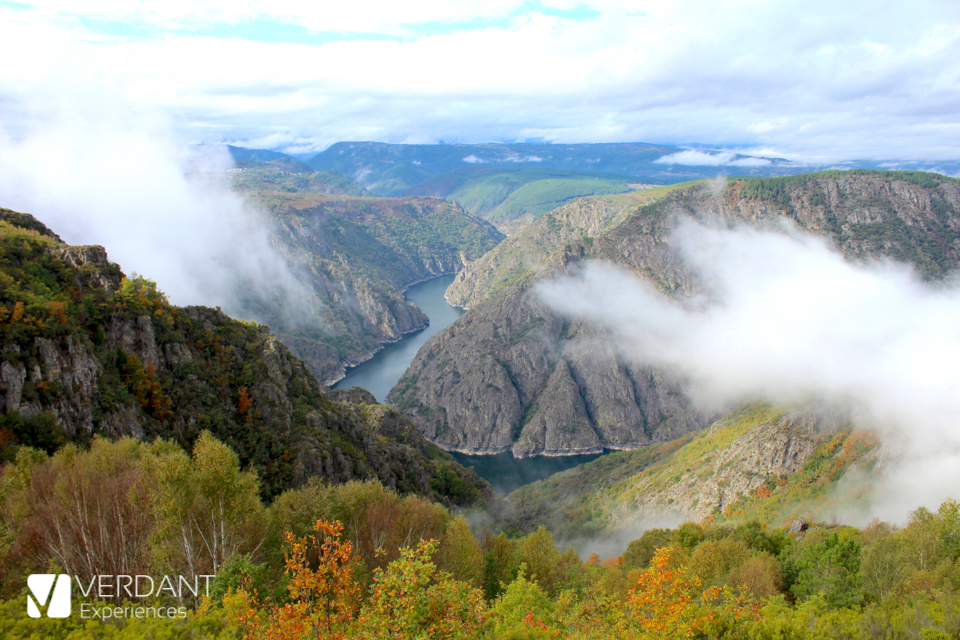 The Cabezoás viewpoint is located in a walkway that hangs over the Sil river Canyon. Under our feet, we can see a large cliff made of granite stone that is 700 meters high, and one of the meanders (curve that makes a river) most pronounced of the Sil river through Ribeira Sacra.
If we look up, on a clear day, we can see on the right the city of Monforte de Lemos, capital of the Ribeira Sacra. While, on our left, we find small villages like Cerreda and Alberguería perfectly placed at the top of the Sil Canyon; a very impressive panoramic. All from a privileged place, located at 850 meters above sea-level.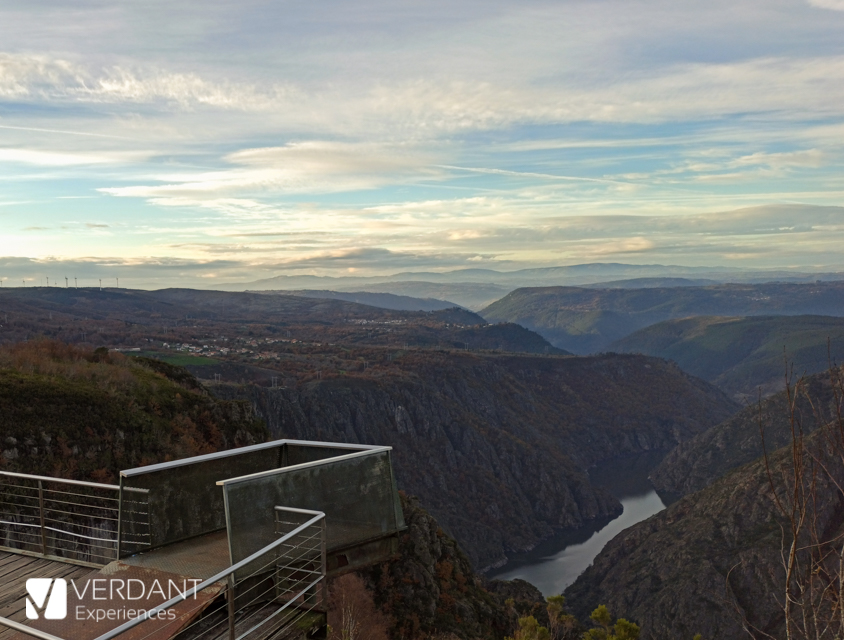 The Cabezoás viewpoint is one of our visits in the regular excursions: half-day (Minitour El Cañón del Sil) and full day (El Cañón del Sil).