We have news! we expand the product portfolio in Verdant Experiences. The Minitours, our new regular half-day excursions to Ribeira Sacra, start operating from November 10.
From Verdant Experiences we are aware that with the arrival of autumn, long holiday periods are almost over so instead it is time to do weekend getaways (yes, we cannot stop satisfying your traveling appetite, right?) and therefore, we have been working for some time on the idea of ​​how to offer our customers a product that can suit the needs of this time of year.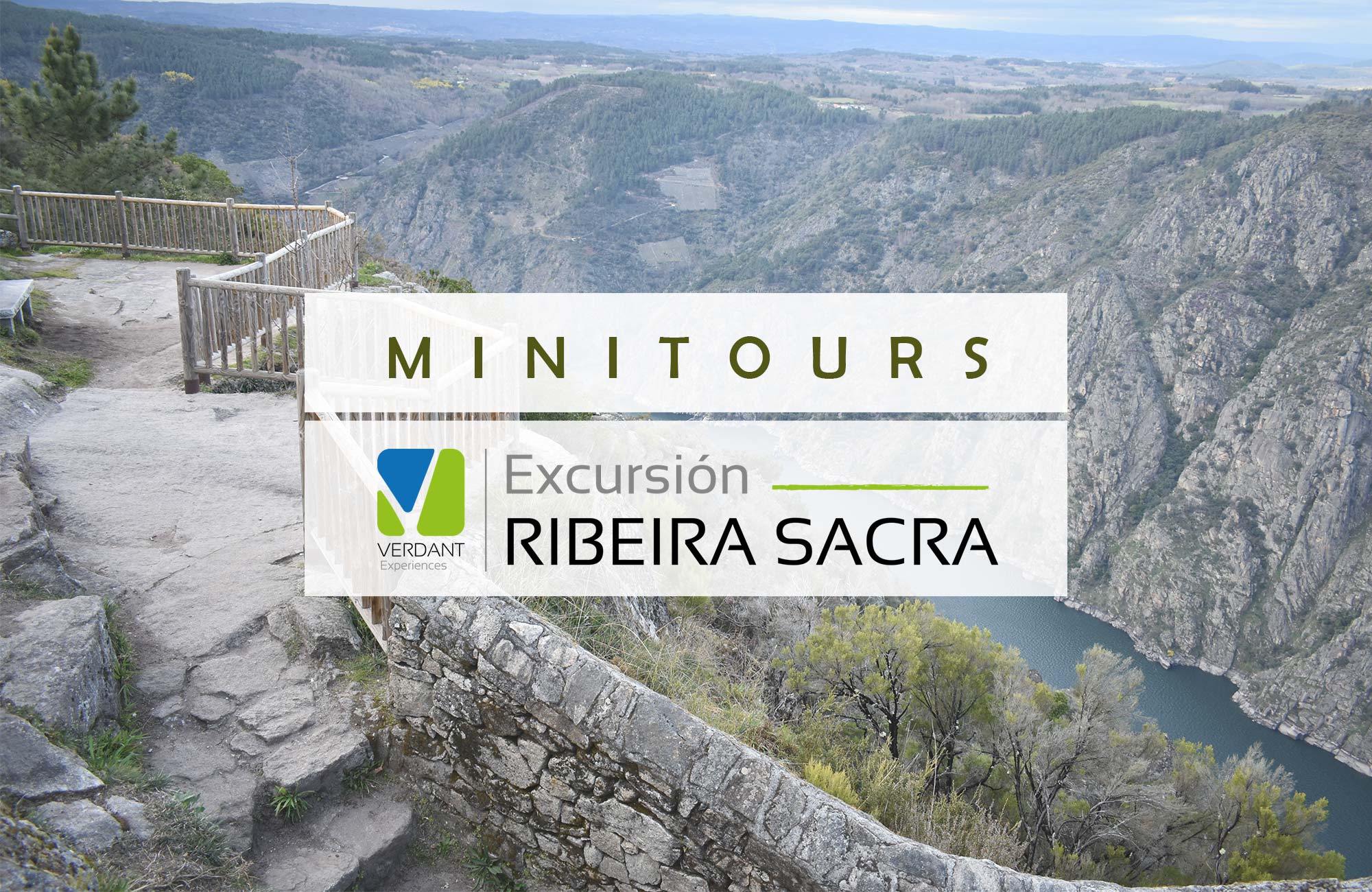 For this reason, we have decided to "give a break" during the fall and winter to our regular full-day excursions to Ribeira Sacra, giving way to our new Minitours.
But, what exactly are the Minitours?
The Minitours are organized half-day excursions to the Ribeira Sacra, with regular departures from the city of Ourense. They are created with a very clear objective, since they are designed for those people who want to visit Ribeira Sacra and who have little time to do so.
We present two different themes for this Minitours, adapted to different interests and preferences, as well as fully compatible for those who wish to do both the same day.
Ribeira Sacra Minitour (culture and landscape). With two modalities to choose from: visit to the monastery of Santo Estevo de Ribas de Sil and boat ride through the Sil Canyon or visit the monastery of Santo Estevo and visit the viewpoints of Cabezoás and Balcones de Madrid (modalities subject to boat ride season ). Hours: 9:30 a.m. to 2:15 p.m. Click here to expand information on this Minitour.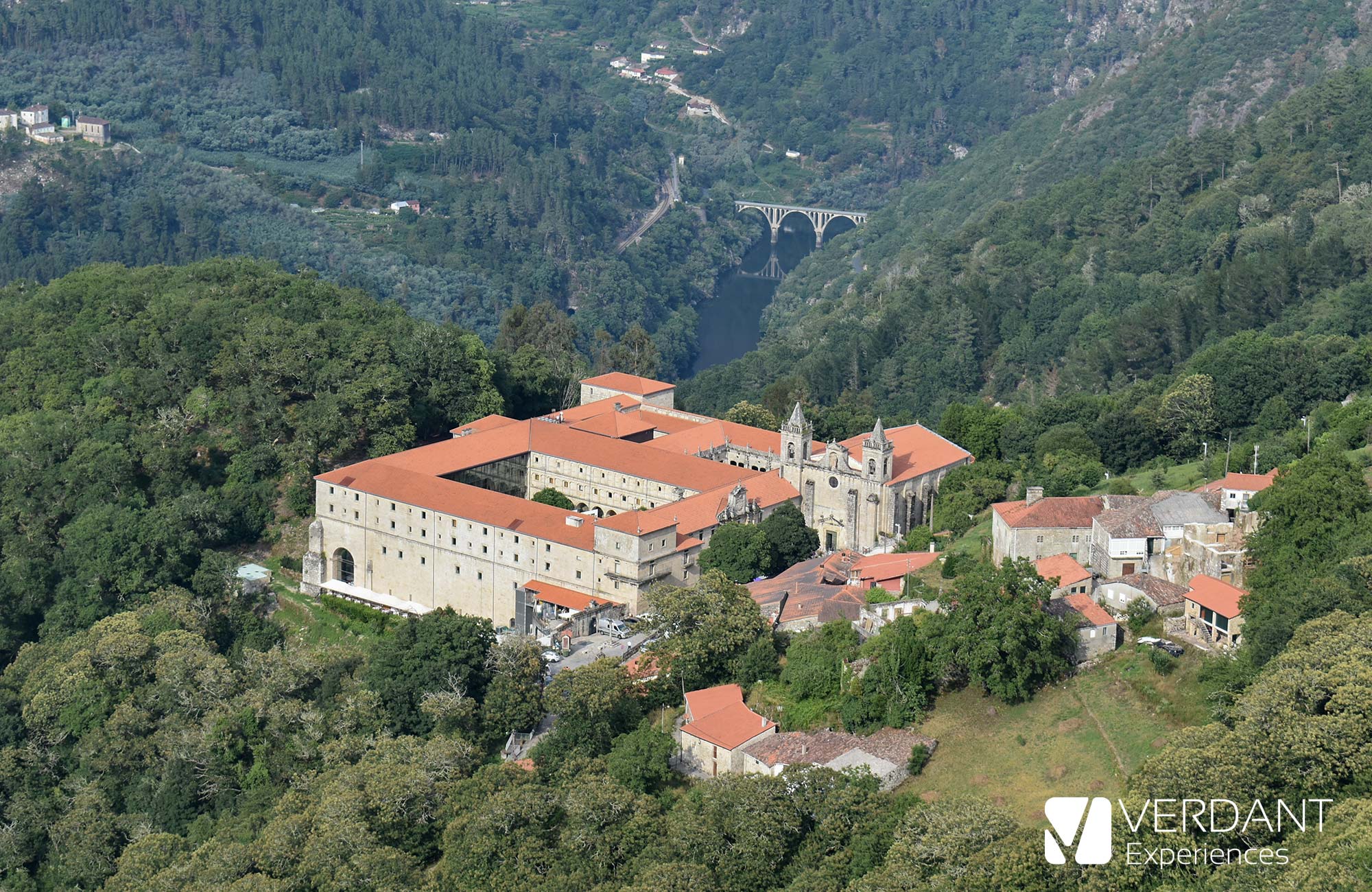 Mini Wine Tour Ribeira Sacra (winemaking). Includes visit to two wineries in the Ribeira Sacra Appellation. Hours: 3:15 p.m. to 8:15 p.m. Click here to expand information on this Minitour.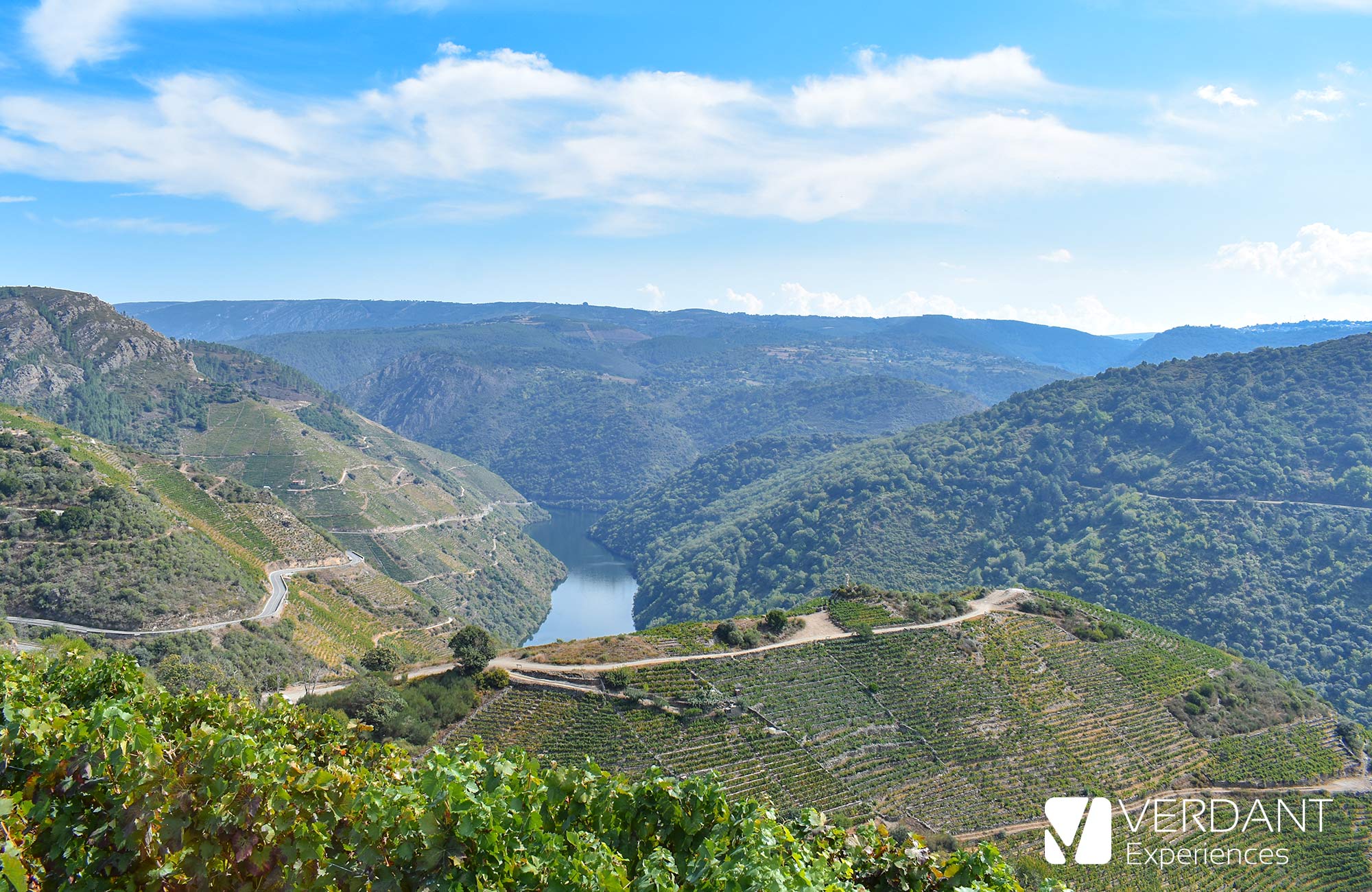 All minitours include transportation, visits and guide service, with a maximum duration of 5 hours. In addition, we travel in very small groups (maximum 8 people), maintaining the philosophy of Verdant Experiences: contributing to sustainability of the region and maximizing quality in the traveler's experience.
We have regular departures every Friday, Saturday and Sunday, with exceptions, and until we restart the regular full-day excursions. You can check the available dates for each minitour by clicking here.
As summary, the Minitours are presented as an exclusive experience in which to know the essence of Ribeira Sacra in just a few hours. Are you coming with us? :)